About Beauty Bites®
An innovative functional formula, with more collagen than most sachets on the market and less than 1-2.8grams of sugar per serve.

Clinically proven to show a reduction in fine lines, increased skin hydration and elasticity, stronger hair/nails and improved digestion in just 6 weeks.
As Seen In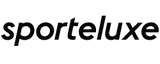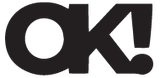 Community Love
Real Results from our Community
After purchasing the 2-week supply of Beauty Bites, I could already notice my nails were stronger and skin was glowing before my supply was finished. Very impressed with the results and flavour!
After eating a Beauty Bite most days for past 5 weeks, my nails are stronger and longer. Hair, which is not naturally blonde, looks healthier and has more body.
Cannot stop eating!! A guilt-free treat that 100% hits the spot AND does amazing things for my hair, skin, nails and gut. The MOST amazing treats/goodies I have ever consumed!
Just yum! As a breastfeeding mum these bars are fantastic. Delicious, quick healthy snack. They are great from the fridge and don't fall apart so no crumbs spilling on the baby.
I've been a convert of Beauty Bites for a number of months. Beside noticing a difference in my complexion, my nails and hair are definitely in better condition than before I started.
Delicious daily beauty treatment for your whole body! These were delicious and I've incorporated them as part of my daily beauty and self care routine! I LOVE LOVE LOVE them.
Explore Our
Journal
The perfect online resource for anyone interested in beauty and inner health. From recipes to health tips and beyond. Dive into the world of collagen-rich living.