Our Introduction
We're taking care of you, so they can thrive and flourish.
Welcome to mini + me. Our philosophy is simple. Our little one's thrive best when their parents are fully supported. From bump to bub, we've got the goods and products carefully curated to help fill your cup. 
Learn More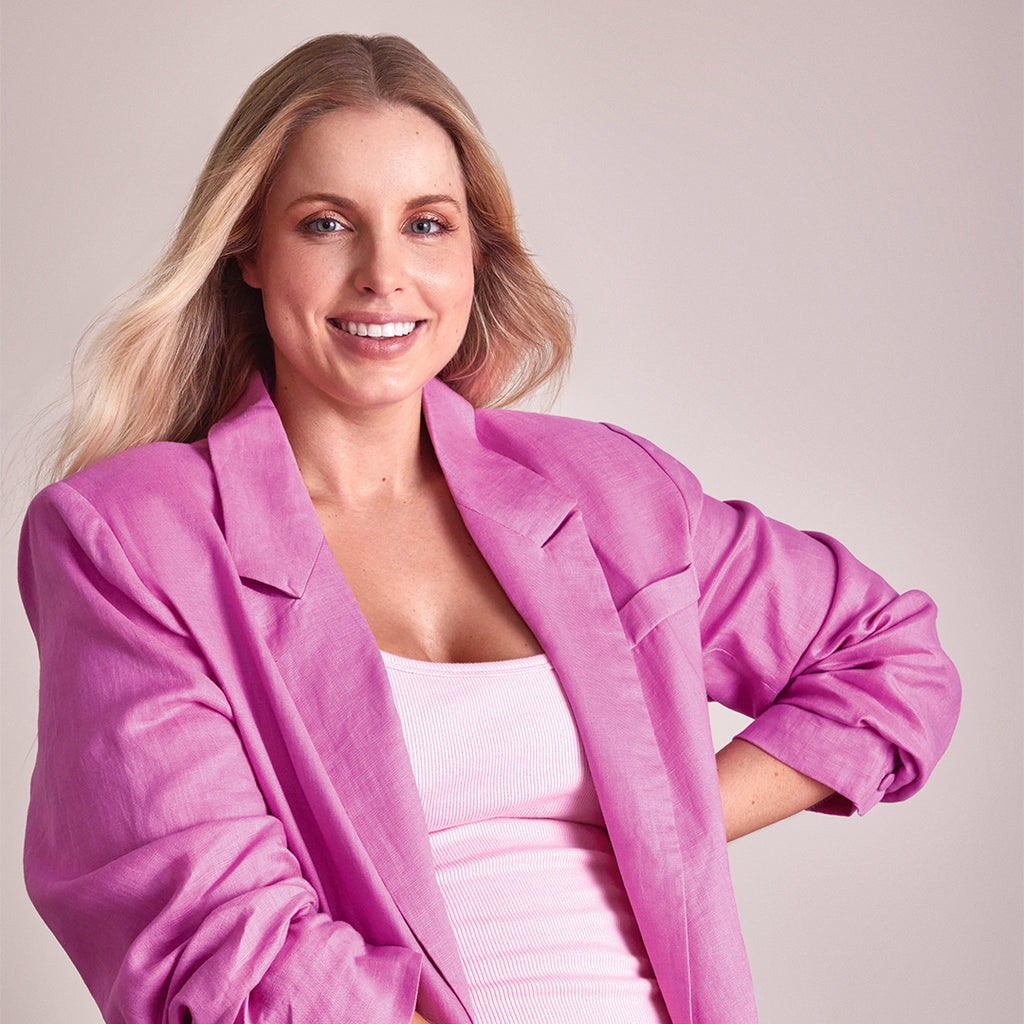 Keira Rumble
The Founder
Founder + mother Keira Rumble has gone from strength to strength, creating products based on her personal experiences. Keira's desire to support parents through all stages of their journey has led here.
Meet the Founder
Community Love
Customer Testimonials
Loving Hydramama! I can even keep it down with my HG. I told the Hospital in the Home nurse about it as well and she said she will recommend to other HG mamas 🥰
Hydramama is an absolute game changer for me when breastfeeding! I often forget to keep hydrated when looking after my toddler. Such an easy way to make sure I am drinking enough!
Oh my gosh, this is a gamechanger for HG and hydration in pregnancy!
Hydramama is everything I wish I'd had in pregnancy and everything I need in postpartum. I spent the whole 9 months nauseous and struggled drinking anything. Apple & Ginger would have been a lifesaver. Now, in postpartum I forget to drink enough water and stay hydrated which adds to my fatigue with a young baby. Hydramama has fixed that because it's so delicious I actually crave it, especially as a refreshing afternoon pick me up. I feel more energised and better now I'm doing something to nourish myself knowing it's packed with goodness too.
36 weeks pregnant + mama. I'm not sure if its a coincidence but I do feel like it has helped with my nausea. I've also had a few 'better' HG days the last few days as well after a couple of terrible weeks. I loved it so much I got my husband to buy more for my birthday next week because I must have this when I'm in labour!
Wow wow wow. If you've been around me while I've been breastfeeding chances are I've asked you for my drink bottle because the thirst is so real! It's been 8 months of feeding so far and I'm so sick of plain water! I'm so glad I found these from Mini + Me. The Watermelon + Lime is amazing.
Explore
Our Journal
Reading this with one eye open, unwashed hair in a world where sleep has no meaning? Our Journal is the perfect online resource for parents, whatever the season. From the latest news to insider tips from leading experts plus the parenting hacks you never knew you needed.